About Willis
Attorney Willis Sloat formed Bailin Sloat Law, PLLC with Attorney Deborah Bailin in June 2021. Prior to forming Bailin Sloat Law, Willis had his own office, The Law Offices of Willis Sloat from 2018 until 2021 where he focused primarily on estate planning. Prior to opening his own firm, Willis spent more than a decade representing clients in a variety of matters in state and federal trial and appellate courts in New Hampshire and Illinois. His trial cases ranged from small claims matters to successfully resolving a multi-million dollar commercial lending dispute against a Fortune 50 company.
Born and raised in the Great North Woods of Coös County, Willis graduated from Occidental College in Los Angeles in 1992. Willis also received an MBA from DePaul University in 2002 before receiving his Juris Doctorate from Loyola University of Chicago in 2005. Willis is admitted to practice in the Courts of New Hampshire and Illinois.
Since returning to New Hampshire in 2013, Willis has become involved in the New Hampshire community. From 2013 to 2015, Willis was the coach of several youth soccer teams. Since 2015, he has served on the Bow, New Hampshire Planning Board and in 2015-16 Willis served on the Bow Public Safety Building Committee. In addition, Willis has served on the organizing committee for the Walk to End Alzheimers.
Willis focuses his legal services on estate planning, probate and elder law. Willis primarily sees clients at the Manchester and Concord offices. Willis also sees clients in the Londonderry office and at client's homes by appointment, which may be arranged by emailing him directly or calling the firm's main office at (603)600-5550.
contact willis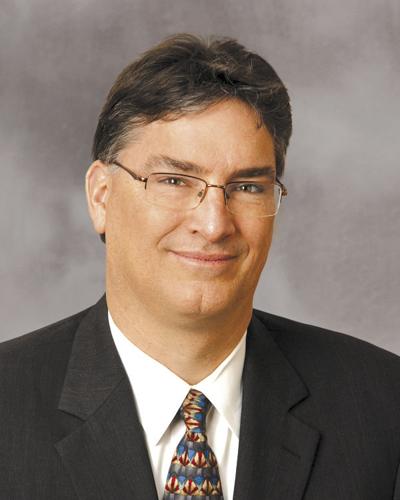 About Deborah
Deborah brings with her to the firm thirty years of experience representing clients in the areas of estate planning, trust and estates, long term care and Medicaid planning, elder law, special needs trusts, tax law and probate and trust administration. Prior to forming Bailin Sloat Law Deborah worked for 7 years as an attorney with sklawyers in Manchester NH, six years as an attorney at Hage Hodes in Manchester, NH and 14 years as an attorney and co-owner of Lotter & Bailin PLLC in Manchester NH.
Deborah graduated Magna Cum Laude and Phi Betta Kappa from Colgate University in 1987 and Cum Laude from Cornell Law School in 1990. Deborah also received an LLM in tax law from Boston University School of Law in 1992.
Deborah was admitted to practice law in Massachusetts in 1990 and in New Hampshire in 1991. Deborah is a member of the New Hampshire Bar Elder Law and Estate Planning Section and is admitted to practice in all federal and state courts in New Hampshire.
Deborah is an active member of the National Association of Elder Law Attorneys (NAELA) and the New Hampshire Chapter of the National Association of Elder Law Attorneys which she joined in 2007.
Over her years of practice. Deborah has served as a faculty member for presentations in the areas of estate planning, business succession planning and elder law and served on the legislative affairs committee for the New Hampshire Estate Planning Section and for NHNAELA. Deborah also frequently presents on the topics of estate planning and elder law to community organizations and assisted living and nursing homes throughout Southern New Hampshire.
Deborah has served on the Boards of Directors for several organizations in Southern New Hampshire, as well as the Chair of the Tax Section of the New Hampshire Bar Association. Deborah has also been a faculty member at American College of Financial Professionals, teaching courses in estate planning, business planning and taxation to financial professionals who are pursuing their CLU and CHFC and CFP certifications.
When not helping clients with their estate planning or in navigating the complexities of Medicaid and long term care planning, Deborah enjoys hiking throughout New England, cycling along the many rail trails in New Hampshire, reading historical novels, attending symphony and other live performances, supporting local farmers and business owners at farmers markets, and trying out new recipes to make with the fresh ingredients and spices she gathers from local merchants.
contact Deborah